ITIL® Training Courses
Sysop are specialists in ITIL® training and offer the entire service management syllabus from ITIL Foundation Course to ITIL Expert "Managing Across the Lifecycle" and PRINCE2® training. Know what you're looking for? Use the menus below to find courses specifically catered for your career development as an IT professional. Not sure which direction you should take? Then browse the short introductions to the many training courses available at SYSOP.
SYSOP - The Company for ITIL® Managers
The organisation dedicated to quality IT service management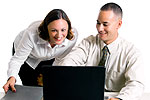 True to its position as a true Service Management organisation, SYSOP is proud to offer probably the most comprehensive range available of ITIL training and professional services. As you might expect we offer all of the accredited examination courses; more importantly we are able to put together customised workshops to help our clients make a real and lasting difference in the workplace.
Whilst every customer is different there is considerable common ground provided by the ITIL framework. Using experience, gained over 25 years, SYSOP ITIL consultants can swiftly identify your starting point and the activity programme your organisation needs to raise customer processes to "best practice" standards.
Professional Services
An essential element of successful ITIL implementation is the ability to make rapid progress establishing best practice processes and bringing about the cultural and attitude shift so vital to success. Over the years Sysop consultants have designed and developed a complete library of ITIL® process maps, process descriptions, RACI matrices, job descriptions and other supporting documentation for a successful ITIL implementation. More information: SYSOP Professional Services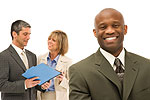 Discover ITIL® with SYSOP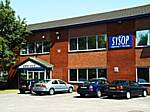 Reading the ITIL® books is a daunting task, comprehension without guidance a near impossibility. So where do you start? Which personnel need ITIL training? How can they build on their ITIL Foundation Course and turn their ITIL training into real progress in the field? How can you measure improved processes?
SYSOP focuses entirely on IT Service Management - ITIL management. We exist solely to give you, our customer, what you need – a simple, no-fuss, cost-effective way of improving your IT processes - delivering competitive advantage to your organisation.

More information: Where do you Start?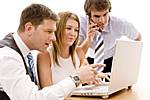 No matter how good the ITIL training experience or which ITIL training course you attended, making ITIL happen in the workplace is a daunting challenge for all ITIL managers. Where to start? How to make visible progress quickly? How to free up valuable resource to do justice to the task?
All of our Professional Services are geared towards "Making ITIL happen" for our clients. Although our training offerings are of the highest standard, we have found that clients sadly, and all too often, send IT staff on courses without a clear plan of where they want or what resource is needed to deliver improvements. This inevitably leads to the training exercise and ITIL overall being unproductive. We pride ourselves on providing a more thought out, structured approach to IT Service Improvement. It is this practical approach that makes us unique.
More information: ITIL® Professional Services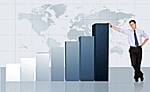 SYSOP ITIL training courses provide you with a significantly improved likelihood of achieving your ITIL certificate at the first attempt. No other organisation can match the excellent examination results achieved by students attending our ITIL service management courses.
Our training is second to none. We specialise in ITIL Service Management courses meaning we are focused on delivering high quality training in this area. This is reflected in our exceptionally high exam pass rates – consistently around 10% better than the UK average. We even offer an exam pass guarantee.
More information: Superb ITIL Training Course Pass Rates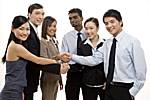 SYSOP guarantees that you will achieve success in your chosen ITIL certificate. Not only is our first-time failure rate half of the industry average, most of our ITIL foundation certificate courses achieve a 100% first time examination pass. Whether you are attending an ITIL Foundation Course or any of the new ITIL Intermediate Certificate Courses our guarantee is copper-bottomed.
We believe our ITIL trainers to be the best in the business, however, should you be one of the unfortunate few who tripped at the examination hurdle, We will not abandon you! We will discuss with you the most appropriate way we can help you achieve your qualification goal.
More information: ITIL Examination Success Guarantee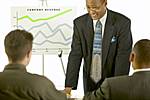 Your SYSOP trainer will be a qualified ITIL or PRINCE2 "Expert". He or she will also have sat and gained the very same ITIL certificate that you intend to study. This means that you can be sure that your ITIL trainer is not only well qualified to teach you but that you will benefit from their experience of the examination.
SYSOP ITIL trainers are extensively engaged, as consultants, on customer sites, advising and supporting their plans to successfully adopt ITIL® best practice. This means that your classroom experience is enhanced with up-to-date and relevant real-life examples of ITIL® service management making your job of applying ITIL® theory to your own circumstances so much more achievable.


More information: Superbly Qualified ITIL® Consultant / Lecturers
Service Desk Courses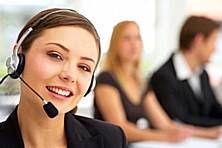 We are pleased to announce a major extension to our tutor-led service management portfolio. We now offer SDI Service Desk courses from our Heywood (Manchester) training HQ.
View Details
Late Bookings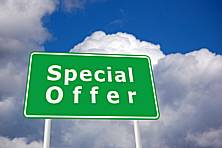 Check out our Special Offers on Late Availability courses. ITIL Intermediate courses from £795. ITIL Foundation from just £545.
View Details
FREE ITIL Overview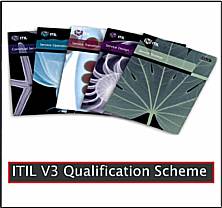 Our popular FREE half-day Overview is back! This short-day course is designed for all levels of IT staff requiring an introductory overview to IT Service Management.
View Details
Follow us on Twitter
For up to date information about ITIL 2011 developments and our late availability offers follow us on Twitter.