Full House for SYSOP v3 ITIL Courses
17 June 2009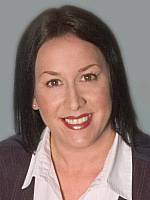 SYSOP Head of Training, Michelle Major-Goldsmith acknowledged the hard work and dedication of the SYSOP training team. "Over 200 man days of development effort as gone into our ITIL v3 product set. All of our material was passed by the accreditation panel first time round and we received a consistent stream of complimentary feedback about the quality, presentation and content of our training material. We put a great deal of effort into making certain we had comprehensive lecturer notes and guidance. This made the panel's job much easier and it means we will be a able to deliver a consistently high quality training course in the future".
Michelle went on to say "I know, from comments passed at the various course provider's meetings that I have attended, that many training organisations have struggled to meet the quality standards of the accreditation panel. We were late starting our development but we are the first of the independents to achieve full accreditation. That speaks volumes for the quality of the work put in by my team of developers: Andy, John, Janet and myself". We would never have finished so early had any of our material required resubmission. A clean sheet is absolutely tremendous!
The quality of SYSOP training material and delivery is reflected in the examination results. In the, very difficult, Manager's Bridge examinations, SYSOP trained candidates are achieving a pass rate almost twice as good as the industry average.