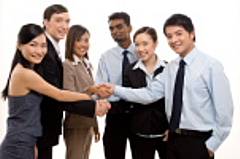 This 4½ day course leads to the ITIL Certificate – Service Offerings and Agreements (SOA). This is a free-standing qualification, but is also part of the ITIL Intermediate Capability stream, and one of the modules that leads to the ITIL Expert Certificate in IT Service Management.
This course is suitable for individuals who require a deep understanding of Service Offerings and Agreement processes and how they may be used to enhance the quality of IT service support within an organisation.
It is particularly suitable for: Operational staff involved in:
• Service Portfolio Management;
• Service Catalogue Management;
• Service Level Management;
• Demand Management;
• Supplier Management;
• Financial
• Management
or
• Business Relationship Management
The course will consist of formal lecturing, group discussions, in-course assignments, and a practice examination paper. Days one to four will consist of detailed learning activities with evening assignments. The morning of day 5 will be devoted to the examination which will be completed before lunch.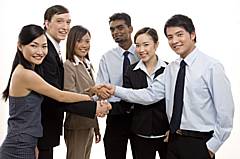 • Overview of SOA processes and basic principles
• The value to the business of SOA activities
• How the SOA processes rely on a good business case
• How the SOA processes rely on a good understanding of return on investment (ROI)
• Processes across the service lifecycle pertaining to the service offerings and agreements curriculum:
o Service portfolio management, which provides documentation for services and prospective services in business terms
o Service catalogue management, which is concerned with the production and documentation of the service catalogue from a business and a technical viewpoint
o Service level management, which sets up a service level agreement (SLA) structure and ensures that all SLAs have an underpinning support structure in place
o Demand management, which identifies patterns of business activity to enable the appropriate strategy to be implemented
o Supplier management, which ensures all partners and suppliers are managed in the
o appropriate way and includes contract management
o Financial management for IT services, which includes ensuring understanding of the service value and the management of all financial considerations
o Business relationship management, which ensures the customer's requirements are correctly identified
• SOA roles and responsibilities
• Technology and implementation considerations
• Challenges, critical success factors and risks

Candidates wishing to be trained and examined for this qualification must already hold the ITIL Foundation Certificate in IT Service Management (the V3 Foundation or V2 Foundation plus Bridge Certificate).
Candidates should bring their certificate(s) with them to complete the registration process on the first day of the course.
ITIL3-OSA – Operational Support and Analysis. (5 days).
ITIL3-RCV - Release, Control and Validation. (5 days).
ITIL3-PPO – Planning Protection & Optimisation. (5 days).
ITIL3-MAL – Managing across the Lifecycle (5 days).
If your goal is to attain the coveted ITIL "Expert" qualification, you should consider one of our "bundle" of courses to get you there in the most cost-effective way.
A "bundle" of capability courses including Managing Across the Lifecycle is considerably cheaper than booking them separately.
A fasttrack course bundle will help you achieve "Expert" level in around 6 months.
Our flexitrack course bundle is less intense and allows you the flexibility to spread your training over a year or more if you wish.
Worried about commiting to dates so far ahead? Stop worrying - we are always willing to transfer you to an alternative date - just give us 3-4 week's notice and there will be no additional charge.
The following dates are available for this course:
Heywood (Manchester)
17-21 June 2013
30 September-4 October 2013
18-22 November 2013
3-7 March 2014
London
Reading